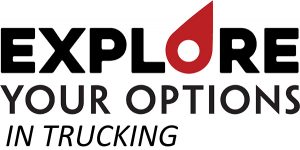 Kapuskasing Resources to Get Started
in the Trucking Industry
Want to learn more about a career in trucking? There are many local resources here to help you get started, find education, or look for employment.
Education and Industry Associations:
Why Truck Driving is one of The Biggest Career Opportunities in The North
Almost 1000 truck drivers are expected to retire in Northeastern Ontario communities over the next 15 years. That's half of the entire industry – and we already need truck drivers right now!
Local Employment Resources:
Not Just Long Haul!
There are dozens of different professional trucking occupations in our region, in many different industries including: Mining, Forestry, Agriculture, Construction and Transportation of Goods among others. And there are dozens of different occupations that are essential to the Northeastern Ontario economy.
Mine Site Truckers
Delivery Trucks
Dump Trucks
Long Haul Routes
Short Haul Routes
Auto Haulers
Snow Plow Drivers
Tanker Hauler
Dedicated Routes
Courier Drivers
Flatbed Trucks
Cube Van Drivers
Logging Trucks
Furniture Movers
Fuel Truck Drivers
Lowboy Drivers
Regional Routes
Local Drivers
Animal Haulers
Refrigerated Trucks
Hopper Trailers
LTL Freight Drivers
Team Driving Jobs
Oilfield Truckers
Grain Haulers
Company Drivers
Owner Drivers
Hotshot Haulers
Local Resources to Get Started