WHAT IS THE FNETB?
The FNETB is a non-profit community-based organization governed by a volunteer Board made up of representatives of business, labour, educators and trainers, and community organizations. The FNETB is one of 26 Local Boards in the province. Local Boards are funded by the Ministry of Labour, Training and Skills Development.
The primary role of Local Boards is to help improve the conditions of the local labour markets:
Ensure public access to accurate, timely and relevant local labour market information, interpreted with a local labour market context, as the foundation for evidence-based planning;
Support stronger linkages among local employment and community services and resources through a comprehensive engagement process focusing on stakeholders needs;
Identify local labour market issues and contribute to a better understanding of employment opportunities and workforce development needs in the community; and
Facilitate a local labour market Action Plan where stakeholders agree to initiate and/or implement joint actions to address local labour market issues of common interest.
MISSION
To promote the effective planning of training and workforce development programs and services so that qualified workers are available to meet the needs of the local labour market.
We strive to achieve that mission through communication, collaboration and coordination.

Collect, analyze and disseminate labour market information to highlight key local labour market conditions, opportunities and priorities.

Facilitate local partnerships between community organizations, business, and institutions to identify and implement actions to address local labour market issues of common interest.
Encourage joint efforts for the promotion of a more seamless delivery of employment, training programs to ensure maximum intake of those programs, and efficient use of the available resources.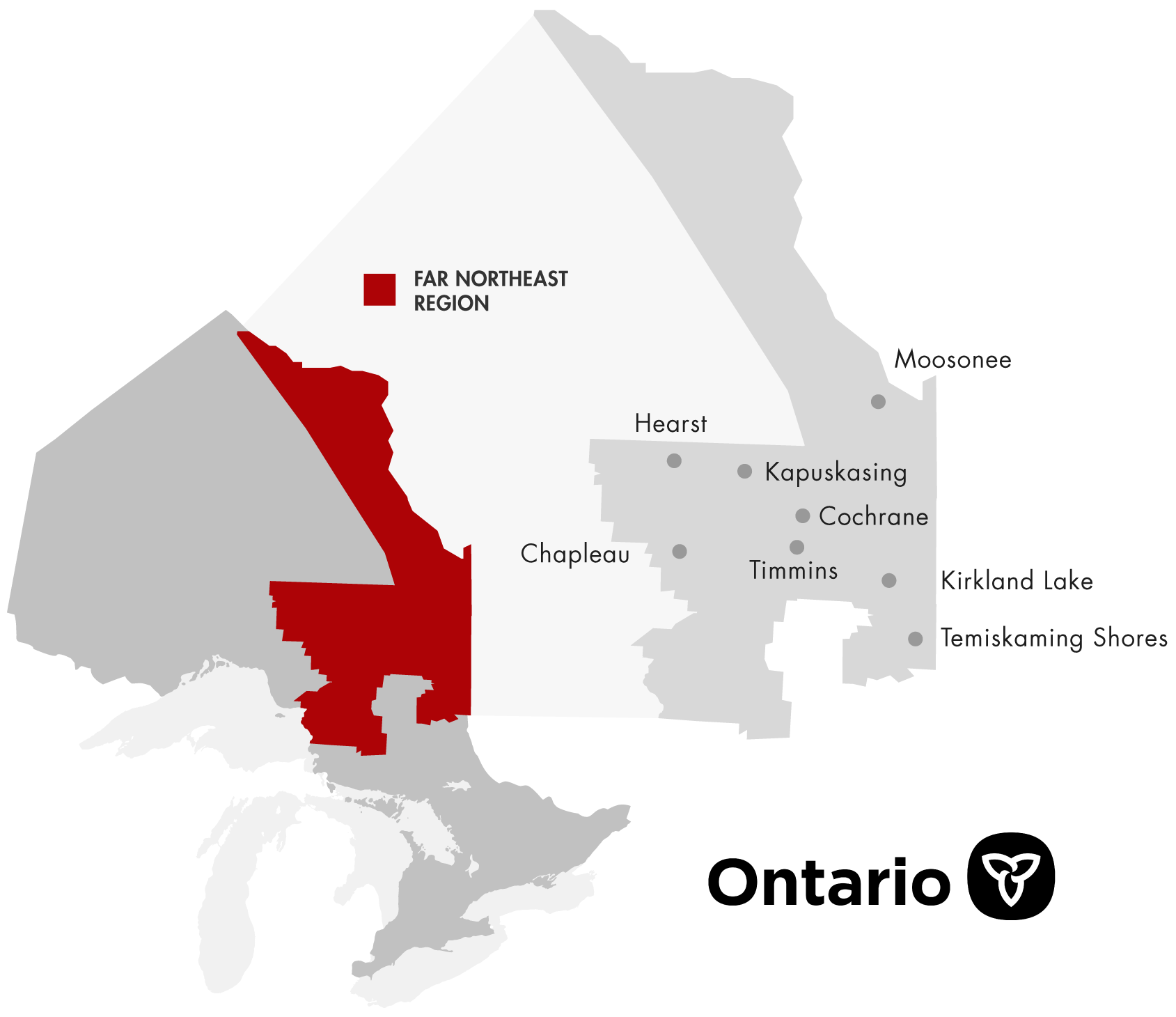 SERVICE AREA
The area serviced by the FNETB includes the communities along the Highway 11 Corridor from Hearst to Latchford, East of Kirkland Lake it extends to the Quebec border. It also includes the communities of Timmins, Chapleau, Gogama, Elk Lake, Hornepayne, and the communities in the James Bay area.