Explore Your Options in Agriculture
One of The Biggest Career Opportunities in The North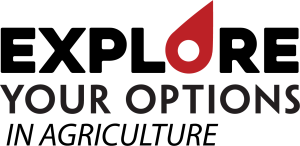 Agriculture is Calling
Agriculture is at the heart of everything. It's what keeps us fed. On or off the field, agriculture helps drive the economy and contributes to the overall health and sustainability of our community. And because everybody has to eat, getting involved in agriculture in our region impacts the province, the country, and the planet.
The Farm, and Beyond
Careers in agriculture expand beyond farming. With advances in technology, the agriculture industry has different career opportunities for you.
Whether you're in the field or behind the desk, agriculture offers exciting options for everyone.
Research
Sales
Marketing
Machine Repair
Machine Operation
Veterinarian Services
Nutrition
Labour / Farming
Education
Product Specialist
Technician
Accounting
Customer Service
And so much more!
Get Started in Agriculture in Your Community
There's never been a more exciting and rewarding time to get involved in agriculture. The latest tech, procedures, and experiences are waiting for you. Our region has seen major increases in production over the last decade. There is still so much room for further growth. Projected retirements mean more opportunities for a new generation of agriculture specialists.
Local Resources to Get Started